Ground Floor - East Entrance
The West Side of the Center
West Façade - circa 1940-1945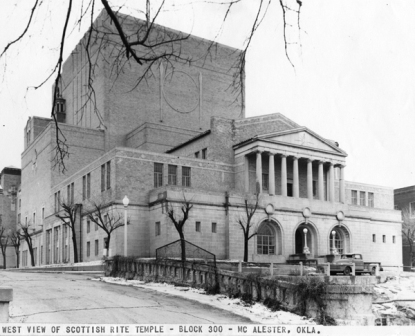 West Façade - Today
This is the face of the west side of the building - also known as the Blue Lodge side as South McAlester Lodge # 96 is on the 2nd floor - taken from 1st and Adams.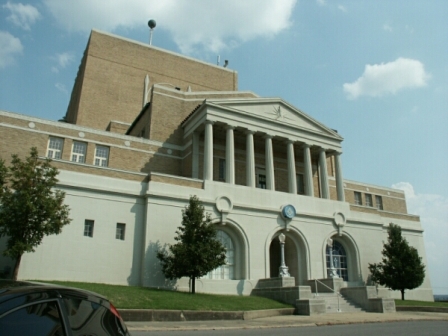 West Entrance
On this side of the building you'll find the S.G.I.G.'s Apartment, the Rose Croix Chapel, the RiteCare Clinic, South McAlester Lodge #96, the Richards Room, and the DeMolay Room.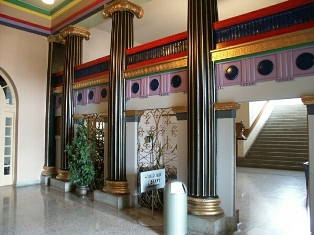 West End Lobby Pre-RiteCare Clinic - Circa 1993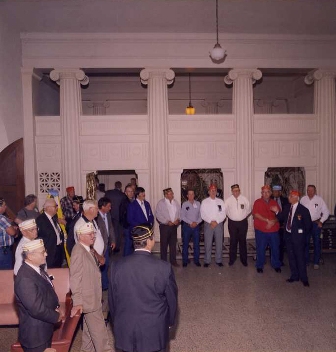 West End Lobby Pre-RiteCare Clinic - Circa 1993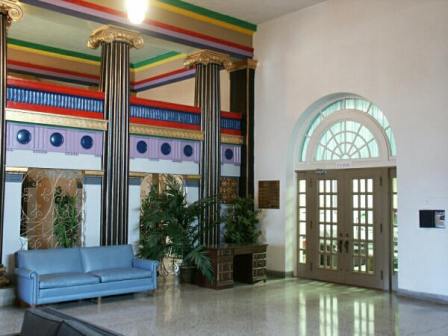 The RiteCare Childhood Language Clinic is the major philanthropy of Scottish Rite Masonry.
Over 170 Clinics exist to the public at no cost to the families of the children served.
What happens in these Clinics is children with speech and reading disorders are tested in a variety of comprehension areas, and are then set in therapy sessions to be taught to communicate more effectively. This is done by teaching the kids what they need to know, then teaching the parents what the kids need to know for the next visit, which promotes a better bond between the parents and their children, and gets the parents more involved in their child's progress.
RiteCare Reception Area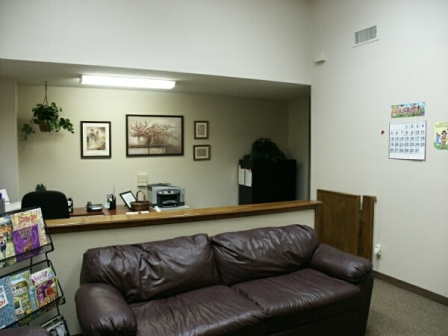 RiteCare Auditory Testing Lab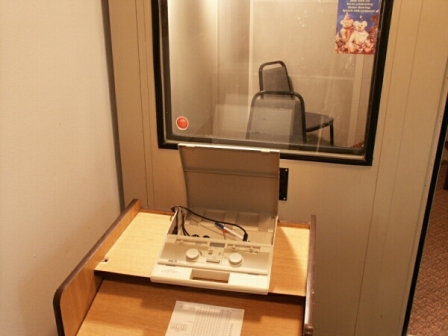 RiteCare Therapy Room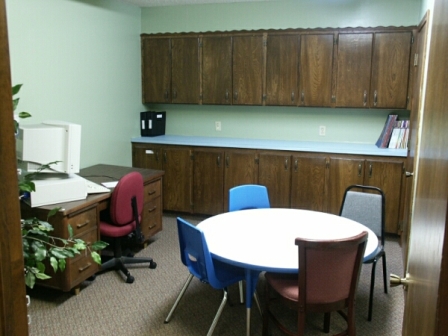 Rose Croix Chapel
This is the Rose Croix Chapel. As it seats only about 18, it's a place meant not so much for church services but more a place that individuals can come to pray, meditate, or do what they need to do to find their spiritual center.
Since one of the requirements of becoming a Mason is that you have to believe in one Supreme Deity (by whatever name), that's why you'll find, from left to right on the altar, an English-language copy of the Qur'an, the Holy Bible, and the Torah, representing the three major religions of the world.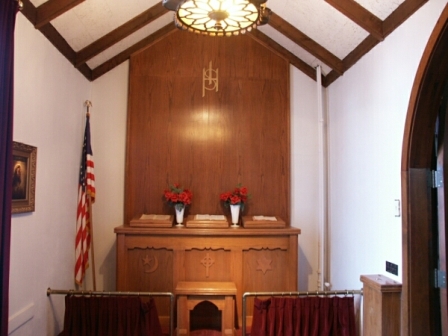 2nd Floor - West Side
Lobby to the Lodge Room
Visitors to South McAlester Lodge #96 will pass through these arches.
Just outside the door to the reception area, you will see photographs of the past masters of the Lodge starting with Edmond Doyle in 1895.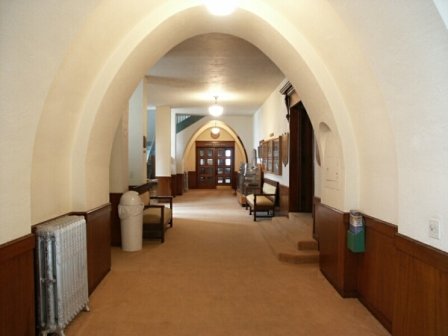 The Lodge Room for S. McAlester Lodge #96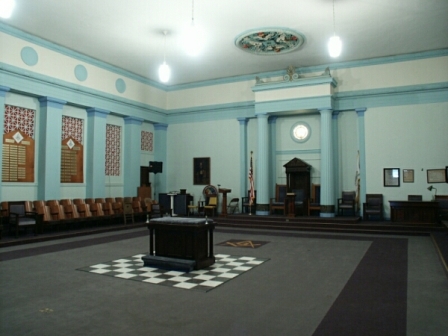 The Richards Room
Named for Clifton L. Richards, this is the dining room for the Blue Lodge. This is where dinner is served at every stated meeting, degree night, initiation, and any other time an event is scheduled for South McAlester #96.