The McAlester Scottish Rite
Charitable & Educational Foundation

The Foundation is the principal philanthropic entity of the Scottish Rite. It is a Scottish Rite project, operating under the supervision of McAlester Consistory members. Its funds provides the support of two extremely important programs: Education and Childhood Language Disorders (RiteCare Clinic).
The emphasis of the educational program is on scholarships for deserving high school graduates who need financial assistance to attend college. In working with Childhood Language Disorders a program is in place to train public school teachers in the area of dyslexia. Communication Disorders are the most common problem for children, affecting more than all other disorders combined. The Scottish Rite is the leading private benefactor for Childhood Language Disorders in the United States.
The Foundation's funds to support the programs depend solely on contributions from Consistory members and friends. As a Scottish Rite Mason, you can take great pride in the work of the Foundation and the difference it is making in thousands of lives.
All contributions to the McAlester Scottish Rite
C&E Foundation are tax deductible.
Mail Contributions to:
The McAlester Scottish Rite
Charitable and Educational Foundation
PO Box 609
McAlester, OK 74502
918-423-6360
We accept Visa & Mastercard
We would like to thank all who contributed!!
R. Bruce Hall, 33°

President

Dr. G. Dave Donathan, 33°

Vice President
Thomas Crowl, 33°-Trustee
William C. Cox, 33°-Trustee
Dr. Doug Auld, 33°-Trustee
D. Larry Roberts, KCCH-Trustee
R. Bruce Hall, 33°-Treasurer
Michael A. Ebert, KCCH-Secretary
Venerable Master
Wise Master
Commander
Master of Kadosh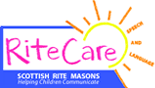 Education Foundation
McAlester Scottish Rite John T. Liebrand Scholarship Fund
The McAlester Charitable and Educational Foundation's scholarship program is for high school seniors who are entering college. The Foundation is able to provide its scholarships from a Trust Fund. The Trust Fund, of which the Foundation can spend only the interest, which was given to the Foundation by Eleanor Litka to honor her father, John T. Liebrand, a member of the first class in May, 1901 and the builder of the lighted ball on the roof of the Scottish Rite
Temple in McAlester. Stipulated in the Eleanor Litka Trust are the terms that the money may only be used in the Valley of McAlester jurisdiction, and for students who will be attending Oklahoma colleges and universities. The Foundation officers nor its Scholarship Committee members can do otherwise or they lose the Trust Fund. The Fund is maintained by the First National Bank of McAlester who oversees its investments and its stipulations.
Scholarship Committee
Jay S. White, KCCH

Chairman

Members:

Curtiss J. Baker, 33°

Dr. Doug Auld, KCCH

Matthew M. McGowan, 32°

G. Dave Donathan, 33°

Mark Ichord, 32°

Jodi Coberly
<![if pub11]>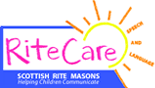 <![endif]>